9455 N. 76th St. Milwaukee, WI 53223 | 414.362.0132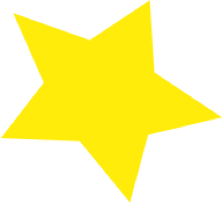 Pastor Lori Wilke  -  Managing Director
  Lori Wilke graduated from Carthage College with a Bachelors Degree in Elementary Education with a special emphasis on Special Education. Lori has served with her husband, Pastor Tom Wilke for over 28 years as a Pastor and for over 7 years as the Children and Youth Pastor at Spirit Life Church. 
She has received her honorary Doctorate Degree from Grace Theological Seminary.
    She is passionate about helping your children become strong and courageous in their God-given calling, intellectually and spiritually.
    Lori homeschooled her daughter Laurelle through her elementary, high school and college years. Her life scripture verse is Matthew 19:14 "Let the little children come to me, and do not hinder them, for the kingdom of heaven belongs to such as these."
    Lori is also a Christian Recording Artist and Author. You
can listen to her music and purchase her ministry
resources at: www.loriwilke.com
    Lori can be contacted by at: lwilke@spiritlifechurch.com
or Phone: 414-362-0132.


Emma Smith -- Lead Teacher (2-Year Old Room)
Professional Childcare Specialist
My name is Emma Smith. I have four wonderful children and have been married to a godly spouse of over 5 years.
I have been the Lead Teacher in all different age groups and currently teach in the 2 Year Old Room.
Children are my passion in life. I am a licensed and certified teacher with the Department of Children and Families in the State of Wisconsin. I have served over 15 years as a Childcare provider. I aspire to provide your child with safe and healthy care along with a spiritual environment that will help the children grow in their faith toward God.
I commit to being responsible for the children's health and physical development, social and emotional growth, language and communication skills and basic cognitive knowledge in science and math. Mixed into all the educational programming is the continual study of God's Word and prayer to help each child learn about God's love and His will.
I am glad to say that I have the honor of serving your child at Creative Christian Childcare and the leadership team at Spirit Life Church.
Emma Smith
Childcare Specialist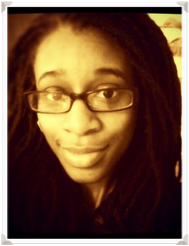 Marissa Lee - Lead Teacher (Infant Room)
Preschool Teacher and Childcare Specialist
Hello my name is Marissa Lee. I have been working as a Childcare Professional for over 10 years. I became a part of Creative Christian Childcare in March of 2015. I am currently attending school to receive my bachelors degree. I have had the opportunity to work in school age, preschool and daycare programs, gaining the knowledge of both Montessori and traditional teaching.
My goal is to provide a safe, comfortable, and happy environment in the classroom, so that it will stimulate each child's physical, intellectual, social, and emotional growth.
I love the outdoors and enjoy taking the children outside so that they can learn and see God in the world around them.
When I can pray with the children and talk to them about God - it is such a blessing. My prayer is that I can show them the love of God and teach them that he will always be there guiding them through life!
Marissa Choice
Childcare Professional and Teacher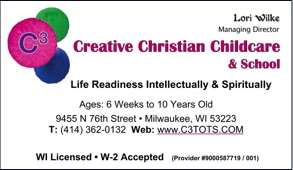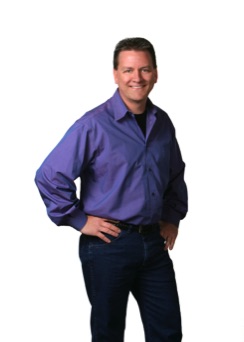 Hello my name is Tom Wilke. I have served as the Senior Pastor of Spirit Life Church for over 28 years. Pastor Lori and I have always had a heart and vision to reach out to parents and their children.
Serving as the pastor and administrator of our Daycare and School gives me the opportunity to bring God's love and the power of His truth into the lives of those we meet.
It is our desire to provide an awesome experience in areas of academics, spiritual encounters and customer service to all those we serve.
I pray your family and your children's lives will be eternally transformed as you receive from the ministry and services we have to offer.
May Creative Christian Childcare and School become a home away from home for you and your children!
Blessings on your growth and development in Christ!
Tom Wilke
Center Administrator / Pastor
Tom Wilke - Center Administrator / Pastor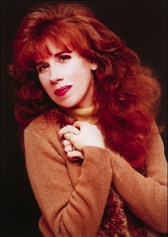 Janice Pinkston -- Lead Teacher (3 Year Old & Up)
Professional Preschool & Teaching Specialist
My name is Janice Pinkston. I have been working as a professional Preschool Teacher for over 16 years. I have 29 college credits in Early Childhood Education. My level on the State Registry is 10 and I am working on continuing my education in teaching and early childhood.
I am the mother of 7 children and grandmother of 2. My family is my most prized possession. Children are a blessing from the Lord and I love sharing my time making them smile and watching them grow.
I have been a member of Creative Christian Childcare and School since November of 2015. It has been a real joy working in this environment. The staff is excellent as well as the leaders, Pastor Lori and Tom. It is an honor to work with such excellent leaders over the last year.
The chilren in my are are unique in his/her own way and brings something good to our growing environment. Each child has an eagerness to learn and grow. I have the responsibilty and commitment to give each child in my class the best care and learning environment possible. I do it with all the love and nurture I can give them.
I'm looking forward to serving more children and families and helping them become all they can me for God. I am most passionate about Jesus Christ, so caring for your children is based on my first love.
Janice Pinkston
Preschool and Teaching Specialist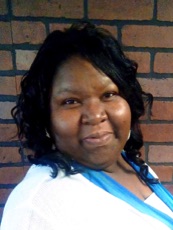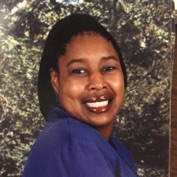 Train up a child in the way he should go; even when he is old he will not depart from it.
- Proverbs 22:6