9455 N. 76th St. Milwaukee, WI 53223 | 414.362.0132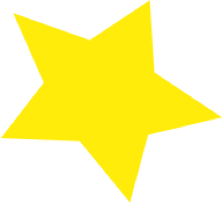 LEAD TEACHER POSITION:
C3 Tots - Seeking dedicated, compassionate & God called Care Givers & Teachers!
Creative Christian Childcare and School - is looking for dedicated, compassionate and God-called Childcare givers and Teachers to work Full or Part Time.
Qualifications: We are seeking a dependable and dedicated Lead Teacher, preferably with an Associates or Bachelors Degree preferable in Early Childhood Education or Elementary Education.
Job Requirements:
Good at leading a 0-2 year old or 3-5 year old classroom.
Experience at writing and implementing lesson plans and covering the daily operations of a classroom. Needs a good relationship with Jesus Christ.
Registry level 9 or above is preferred.
This is an awesome place to work. Very clean, with a very professional and excellent staff. It is a Christian environment, so we are looking for someone with a love for God and Jesus to lead the children.
Needs to be reliable, of good character, teachable and willing to follow instructions. Needs to be available 8:00am-4:30pm Monday - Friday.
VAN DRIVER POSITION:
Creative Christian Childcare is seeking a Driver for our Transportation vehicle.
Hours currently needed approximently 6 am - 9 am and 2 pm - 6 pm for driving.  Possible teaching position available during the morning hours.
Must be over 18 years old have a clean driving record. A criminal background check is required.
Requirements: Reliability, good character, teachable, good at following instructions.
Good at customer service, following instructions, likes working with children / parents and a has relationship with Jesus Christ.
Please call Lori Wilke, Center Director to schedule an interview at 414-362-0132.
C3TOTS - Creative Champion Children!