9455 N. 76th St. Milwaukee, WI 53223 | 414.362.0132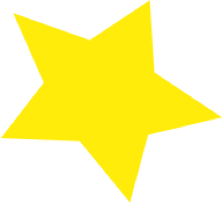 Dear Pastor Lori.
I want to tell you how happy we are with your facility.   We know Eva can be a handful, especially going through her 2 year old phases, but you're staff is so patient.  Eva is very happy at C3TOTS and it shows.  There are some days she doesn't even want to come home with me!! 
We are so proud of the way she prays before every meal and gives hugs and apologizes if she's accidentally hurt someone.  When I took her to an indoor playground recently there was an incident where a little girl was crying because someone else had a ball she wanted.  Eva found a ball no one was playing with, and hurried it over to the little girl....I was so proud!!! 
We've also enjoyed watching her embrace music by dancing, clapping her little hands and singing (only God knows what she's trying to sing, but we still love it!).  Additionally, since she's move into the 2 year old classroom she's starting to talk and enunciate so well!! We are amazed at how much she's growing and learning every day!!
Thank you for the wonderful guidance, caring & patient staff, and especially thank you for making Eva part of your family.
John & Lisa